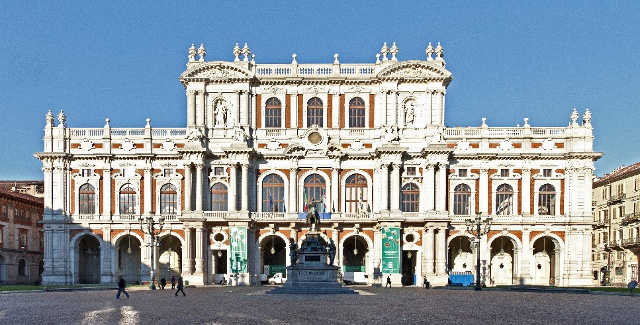 Exterior
This museum is located in Palazzo Carignano, at Via Accademia delle Scienze, 5, just south of Piazza Castello. It's collections record the unification of Italy in the nineteenth century.
Room 3 (Occupazione Francese) contains a portrait of King Charles IV (King Charles Emanuel IV of Sardinia).
Room 8 (Restaurazione) recounts the history of the restoration of the House of Savoy after the fall of Napoleon Bonaparte. On display is a high relief sculpture of the triumphant entry of King Victor (King Victor Emanuel I of Sardinia) into Turin in 1814. The sculpture, formerly in the staircase at the Castello di Moncalieri, is the work of Giacomo Spalla.1 Victor is shown on horseback leading his troops into Turin; there is a work with a similar subject-matter, but with a different composition, in the Palazzo di Citta.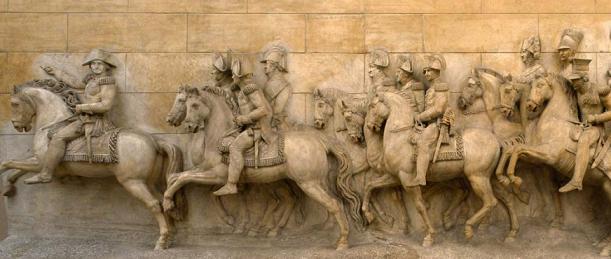 King Victor entering Turin
Room 8 also contains portraits of King Victor and of his wife Queen Maria Theresa.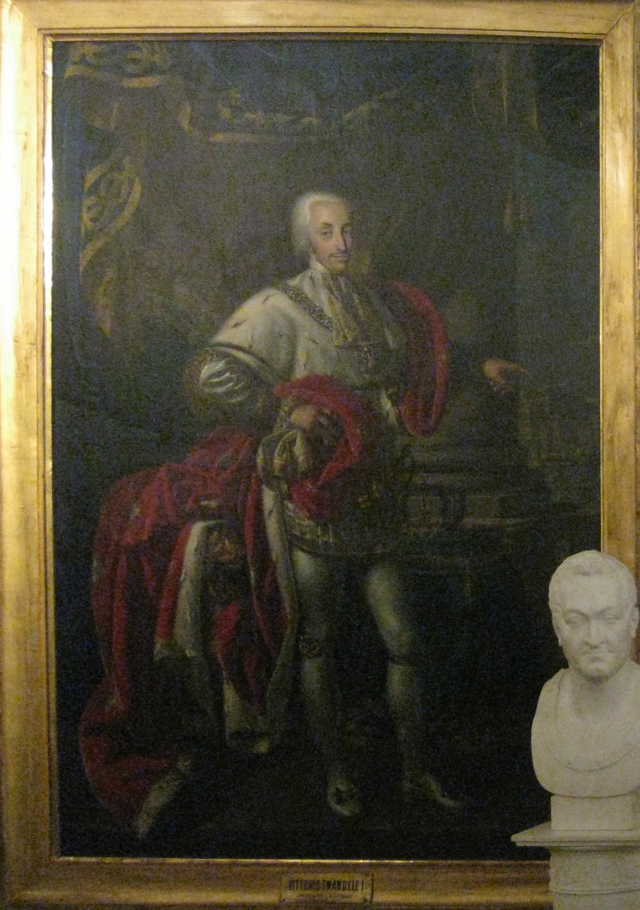 King Victor
There is also a portrait of Victor's younger brother, King Carlo Felice of Sardinia.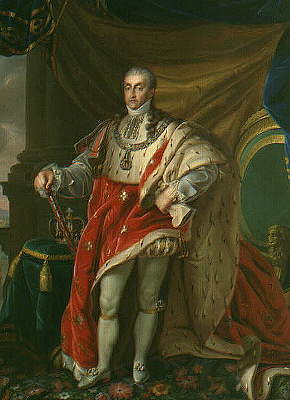 King Carlo Felice of Sardinia
brother of King Charles IV and King Victor
The Gabinetto delle Stampe contains a number of engravings of members of the Royal Family.
The museum also owns two portraits of Count Vittorio Alfieri, one a copy of François-Xavier Fabre's 1793 portrait (the head only), the other a copy of Fabre's 1796 portrait. Both are believed to have been painted by Queen Louise, wife of King Charles III.2 In addition, the museum owns a self-portrait of Queen Louise inspired by the double-portrait of her and Alfieri now in the Museo Civico d'Arte Antica in Turin.3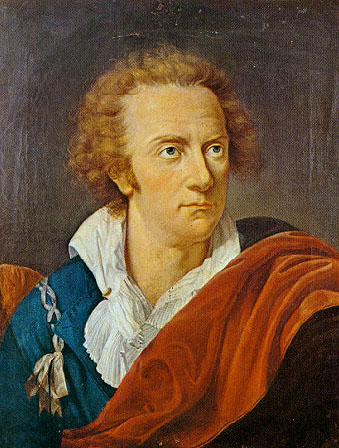 Count Vittorio Alfieri, by Queen Louise
Telephone: 39-011-56-21-147. Official website.
Notes
1 Daniele Pescarmona, "Giacomo Spalla: I due monumenti equestri a Vittorio Emeanuel I e suoi rapporti con Ferdinando Bonsignore ed Amedeo Lavy", Bollettino d'arte 62 (gennaio-giugno 1976): 45-52. Giacomo Spalla was born in Turin in 1776, and died in the same city in 1834. To him is usually attributed a bust of King Victor now in the Galleria Sabauda. He is perhaps best known for his Napoleonic bas-reliefs.
2 Laure Pellicier and Michel Hilaire, François-Xavier Fabre (1766-1837) de Florence à Montpellier (Montpellier: Musée Fabre, 2008), 148 and 180. The Fabre originals of both portraits are now in the Musée Fabre in Montpellier.
3 Pellicier and Hilaire, 184.
Image 1 (Exterior).
Image 2 (King Victor entering Turin).
Image 3 (King Victor).
Image 4 (Count Vittorio Alfieri, by Queen Louise): http://www.regione.piemonte.it/cultura/risorgimento/imm/favre.jpg.