Robert I and IV
---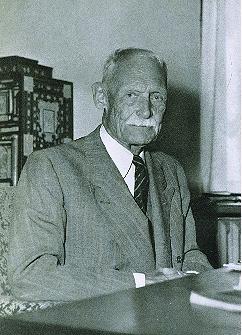 Photographic portrait by Edi Sohler

Rupprecht Maria Luitpold Ferdinand von Wittelsbach was born in Leuchtenberg Palace in Munich, Bavaria, May 18, 1869. He was the eldest son of Prince Ludwig (later King Ludwig III) of Bavaria, and of his wife, Archduchess Mary Theresa of Austria-Este. From his birth Rupert bore the title of "Prince of Bavaria". On May 20, 1869, Rupert was baptised in the chapel of the Leuchtenberg Palace by the Archbishop of Munich, Monsignor Gregor von Scherr; King Ludwig II of Bavaria was godfather.

At the death of his great-uncle Francis, November 20, 1875, Rupert's mother Mary Theresa succeeded to all of her uncle's British rights. Rupert was henceforward recognised by the Jacobites as "The Prince Rupert of England, Scotland, France, and Ireland, Duke of Cornwall and Rothesay, Earl of Carrick, Baron of Renfrew, Lord of the Isles, and Prince and Great Steward of Scotland".

Rupert began his education at home under the tutelage of Freiherr Rolf von Kreußer (who was born in London to a German father and an English mother). In 1882 Rupert started high school at the Maximiliansgymnasium in Munich. In 1886 he began his military training and entered active service with the rank of a second lieutenant. From 1889 to 1891 he studied at the Ludwig-Maximilians-Universität in Munich and at the Berlins-Universität, and then at the Bavarian War Academy from 1891 to 1893.

On July 10, 1900, at Munich in the Allerheiligenhofkirche, Rupert married Duchess Marie Gabriele in Bavaria. She was the daughter of Duke Karl Theodor in Bavaria and of his wife, Infanta Marie Josepha of Portugal. The couple had four children:
Luitpold (1901-1914).
Irmingard (1902-1903).
Albert (1905-1996), married firstly Countess Marita Draskovich von Trakostjan, and secondly Countess Marie-Jenke Keglevich von Buzin.
Rudolf (1909-1912).
Rupert's wife Marie Gabriele died at Sorrento in Italy, October 24, 1912.

When Rupert's father Ludwig succeeded to the Bavarian throne, November 5, 1913, Rupert became "Crown Prince of Bavaria". It was this title that he used in public for the rest of his life.

In the first year of the Great War Rupert commanded the German Sixth Army with the rank of Colonel General; the Sixth Army fought first in Lorraine, and later at the Somme, Arras, Lille, and Ypres. In July 1916 Rupert was promoted to the rank of Field Marshall (Generalfeldmarschall). The following month he accepted the command of the new Army Group Crown Prince Rupprecht (the Sixth, First, and Second Armies). In December 1916 the German Emperor Wilhelm II awarded him the Oak Leaves of the (Prussian) Order Pour le Mérité in commemoration of his leadership at the Battle of the Somme. On August 19, 1917, Rupert was awarded the Austrian Military Merit Medal (Große Militärverdienstmedaille). Throughout 1917 and 1918 the Army Group Crown Prince Rupprecht was responsible for defending the Hindenburg Line. Rupert was one of the first military commanders to see the necessity of peace negotiations. He wrote letters to his father King Ludwig III of Bavaria and to the German Chancellor Count Georg von Hertling but to no avail. On November 11, 1918, he resigned his command of the Army Group Crown Prince Rupprecht.

At the end of the Great War, Rupert and his only surving son Albert lived first in rural Upper Bavaria and then in the Austrian Tyrol. At the death of his mother Mary Theresa, February 3, 1919, Rupert succeeded to all of her British rights. He was henceforward recognised by the Jacobites as "King Robert I and IV" though he was generally called by them "King Rupert".

Rupert returned to Bavaria in September 1919 and lived at Schloss Berchtesgaden. On April 7, 1921, at the Parish Church of St. James of Lenggries in Upper Bavaria, Rupert married Princess Antonia of Luxemburg, fourth daughter of Grand Duke Wilhelm of Luxemburg, and of his wife, Infanta Maria Anna of Portugal; through her mother, Antonia was a first-cousin of Rupert's first wife Marie Gabriele. The couple had six children:
Heinrich (1922-1958), married Anne-Marie de Lustrac.
Irmingard (born 1923), married Prince Ludwig of Bavaria.
Editha (born 1924), married firstly Tito Tomasso Brunetti, and secondly Gustav Christian Schimert.
Hilda (born 1926), married Juan Lockett de Loayza.
Gabrielle (born 1927), married Carl, Duke of Croy.
Sophie (born 1935), married Jean Engelbert, Duke of Arenberg.
At the death of his father King Ludwig III of Bavaria, October 18, 1921, Rupert succeeded to his Bavarian rights. Support for the monarchy was widespread in Bavaria, and Rupert was commonly called "King Rupprecht" by many Bavarians. On March 9, 1923, the Bavarian Landtag passed the "Law on the Settlement under Assets Law of the Bavarian State with the Former Bavarian Royal House". This law recognised the private ownership by the Royal House of Leuchtenberg Palace in Munich, Schloss Leutstetten and Schloss Wildenwart in Upper Bavaria, Sárvár estate in Hungary, Eiwanowitz estate in Moravia, and other holdings in Germany. Members of the royal family were also guaranteed residence rights in Schloss Herrenchiemsee, Schloss Hohenschwangau, and Schloss Nymphenburg.

Rupert's opposition to the Nazis meant that it was necessary for him to seek asylum in Italy in 1939. He remained in Italy during the Second World War, living mostly in Florence. In 1944 he successfully evaded capture by the Nazis. His wife and children were less fortunate, however, and were interned in several concentration camps.

Throughout his life Rupert was an inveterate traveller. In the summer of 1897 he visited England for the first time; this was the first visit by a Duke of Cornwall since the September 1750 visit by the Prince Regent (later King Charles III). He visited England a number of times in later years including 1910, 1911, 1931, and 1934. He often visited Italy where he could indulge his avid interest in the fine arts. He also made extensive trips to the Balkans, the Middle East, India, China, Japan, and North America. He published several books about his travels.

Rupert acquired a significant art collection over the years. In 1923 he made part of his home Schloss Berchtesgaden into an art museum; here alongside numerous family portraits he displayed Romanesque and Gothic sculpture, Italian Renaissance furniture, armour and weapons, porcelain, and hunting trophies. In 1911 he was named an Honorary Member of the Bayerischen Akademie der Wissenschaften (the Bavarian Academy of Sciences and Humanities). In 1925 he received an honorary doctorate from the Friedrich-Alexander-Universität in Erlangen.

Rupert died at Schloss Leutstetten, August 2, 1955, when he was succeeded in his British rights by his elder son, Albert. For his funeral, the royal crown and scepter of Bavaria were withdrawn from the Bavarian State Museum and placed on his coffin. His remains lie in the crypt of the Theatinerkirche in Munich.
Further reading:

Weiß, Dieter J. Kronprinz Rupprecht von Bayern: Eine politische Biografie. Regensburg: Friedrich Pustet, 2007. The most complete modern biography.

Sendtner, Kurt. Rupprecht von Wittelsbach, Kronprinz von Bayern. München: Richard Pflaum, 1954. A quasi-official biography written with the full co-operation of the subject.

Kolshorn, Otto. Kronprinz Rupprecht von Bayern: Ein Lebens- und Charakterbild. München: R. Piper, 1918. Published shortly before the end of the Great War; many illustrations, including some of Rupert's private art collection.

Aretin, Erwein Freiherr von. Kronprinz Rupprecht: Sein Leben und Wirken. München: Bayern-Partel, 1949. Baron von Aretin served on Rupert's staff for many years.

Heydecker, Joe J. Kronprinz Rupprecht von Bayern: Ein Lebensbild. München: Süddeutscher Verlag, 1953.

Garnett, Robert S., Jr. Lion, Eagle, and Swastika: Bavarian Monarchism in Weimar Germany, 1918-1933. New York: Garland, 1991. Originally presented as a doctoral dissertation at the University of California, Berkeley, 1989. The only English-language work which treats Rupert at any length.

Huber, Engelbert. Marie Gabrielle, Prinzessin von Bayern. Diessen: Jos. C. Huber, 1914. A posthumous biography of Rupert's first wife; many illustrations.

Several of Rupert's own works have been published, including his daily journals from the Great War (Mein Kriegstagebuch, München: Deutscher National Verlag, 1929. 3 volumes). For a brief English-language summary of Rupert's career in the Great War, see Biographical Dictionary of World War I, edited by Holger H. Herwig and Neil M. Heyman. Westport, Conn.: Greenwood, 1982.

Rupert is perhaps best known for his travel books:

Reiseerinnerungen aus Indien. München: Josef Kösel & Friedrich Pustet, 1922.

Reiseerinnerungen aus Ostasien. München: Josef Kösel & Friedrich Pustet, 1923.

Reiseerinnerungen aus dem Südosten Europas und dem Orient. München: Josef Kösel & Friedrich Pustet, 1923.
---
This page is maintained by Noel S. McFerran (noel.mcferran@rogers.com) and was last updated June 26, 2010.
© Noel S. McFerran 1997-2010.